About Us
T
QM Law delivers results-driven representation for all of your commercial litigation matters. Our extensive trial experience, coupled with our focus on
TQM
(Total Quality Management), means you'll always receive the best advice and effective advocacy in the most efficient and budget-friendly way possible.
Personalized Legal Services that Meet Your Unique Needs
T
QM Law gives every client personal attention. When you call us, you'll always speak directly to the attorney in charge of your case.
An attorney is assigned to every case TQM Law handles, and that attorney is the only person who will work on your case. At most large law firms, dozens of people—often paralegals and junior associates—handle your case with most of them knowing very little about your personal situation. TQM Law is different. Your TQM Law attorney will know your case inside and out and be your trusted counselor at all times. We will handle everything from start to finish, so you can rest comfortably knowing our aggressive team is working on your behalf.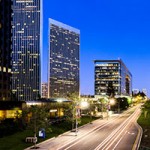 As a TQM Law client, you won't be surprised with huge bills because you'll develop a relationship with your attorney as you work together to resolve your problems. Instead, you'll have peace-of-mind that your legal issues are always being addressed appropriately and with your best interests in mind.
Creative Solutions to Your Legal Problems
We take the time to understand your business and the implications that every legal decision has on you and your company.
T
QM Law does what needs to be done, both in and out of the courtroom, to ensure your case is resolved in the best way for you. We work closely with you to identify the best results and take the necessary steps to achieve those results for you. The best result for you might not be litigation. We take the time to understand your business and the implications that every legal decision has on you and your company. Our attorneys care about our clients' interests and proactively develop creative solutions. We've personally investigated cases and identified innovative ways to drive results long before your case goes to trial.
Law for Small Business
T
QM Law focuses on counseling clients and solving legal problems for small businesses. We have always been located in Southern California, but our commitment to handling everything for our clients has taken us to courtrooms throughout the entire state, including Bankruptcy Court, Federal District Court, and the California Court of Appeal.
We build relationships with our clients that extend beyond single legal matters, and it is this commitment to our clients that helps us keep a high client retention rate. Over 85% of our clients come back to us for additional services that are unrelated to their previous matters. They understand that we'll work relentlessly to find creative solutions to their complex legal problems.
Most of our new clients come to us through referrals from satisfied clients as well as from other lawyers and legal professionals who know TQM Law's reputation. Our clients refer their close friends and family because they trust TQM Law and know that their interests will always be protected and represented aggressively.
Our clients know that with the TQM Law team as their advocates, the results-driven strategy that is laser focused on meeting our clients' individual needs will ensure a successful outcome
every time
.
Get the Legal Results Your Business Needs
C
all us today to see how we can help you get the results you need for your business.
Your first consultation with TQM Law is completely free and you are under no obligation to hire us after our discussion.
Call (310) 844-6968 now to see the difference TQM Law can make for you.